Goto Home Page
Tally.ERP 9 for GST
---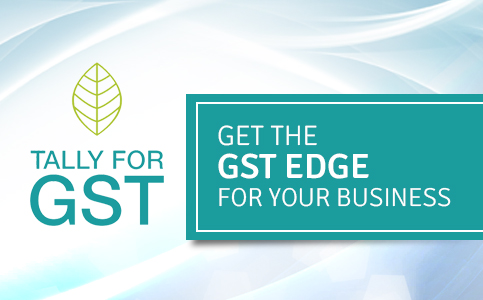 Tally.ERP 9 is your perfect business management solution and GST software. With an ideal combination of function, control and customisability built in, Tally.ERP 9 permits business owners and their associates to do more.
It is a complete product that retains its original simplicity yet offers comprehensive business functionalities such as Accounting, Finance, Inventory, Sales, Purchase, Point of Sales, Manufacturing, Costing, Job Costing, Payroll and Branch Management along with compliance capabilities for VAT, Excise, TDS, TCS, and now GST too !

We (Computer Vatika) are the Authorized Channel Partner for Tally Software in Kanpur and all nearby territories in India.

With Tally.ERP 9 Release 6, you can generate GST-ready invoices from the get-go. Tally.ERP 9 also has the capability to detect errors, which means you can file accurate GST returns without too many hassles.
GST return filing has been made with Tally.ERP 9. You can generate GSTR-1 and GSTR-2 in JSON format and directly upload in the GSTN portal, whereas GSTR-3B can be printed in a word document for filing GSTR-3B in the portal.
What's more? With Tally's "Marked Voucher" feature, update your tax consultant/client on the changes made by sending a list of only the updated invoices. Updating your books has never been so easy!
If you are a business owner, you can update your tax consultant even with last minute changes made in the data by sending only the list of transactions modified by you. If you are a tax consultant, you can help your client to update his books by sharing only the list of modified transactions which are part of the GST returns filed in the GSTN portal. Tally.ERP 9 marks transactions in which changes are made.
To know more about the distinctive features of Tally, you can visit the following Official Website of Tally Solutions -
To find out your nearest Tally Software Dealer, you can use the following link -
Authorized Tally Dealer In India
Like us on Facebook :
Related Posts
---